The Legend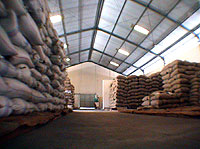 Coffee, like tobacco and wine, has an old history with special charisma, not only because it always involves many people in its processing and creates job opportunities, but also because of its many flavours. Coffee has become a ritual for a great many people across the world.
The tastes of coffee depend on where it is planted and how it is processed and prepared. Therefore, prior to serving, coffee has to go through lengthy processing and special recipes help generate excellent flavours. To enable consumers to identify their favourite coffee, coffee producers acquire a trademark which guarantees consumer satisfaction.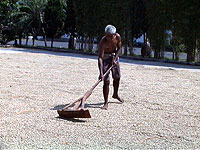 The Tjahjadi family, for example, started their coffee business in Bali around 1935. The Tjahjadis started their coffee business by purchasing coffee seeds from farmers, processing them, and selling them at their shop – Bian Ek – on Jalan Gajah Mada, a business center in the heart of Denpasar.
The family have produced coffee with unique flavours, and Bian Ek's Bali coffee has become a favorite coffee for the Denpasar community. Though the family's business grew well, they were never satisfied with their efforts, and kept improving the processes and methods of serving Bali Coffee. As a result Bian Ek's Bali Coffee has become a high quality drink.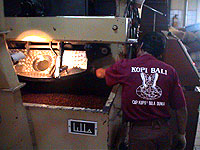 Bian Ek, the first generation, was son replaced by a second family generation, and Bian Ek Bali Coffee became the number one coffee on the island. It was Mr. Djuwito Tjahjadi who brought the business into the new world where modern coffee processing machines and marketing techniques were introduced. As well as using new processing machines and applying modern methods of distribution, the family continued to promote their fine coffees from their clean and efficient processing unit, where hygiene is guaranteed.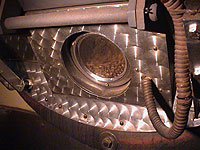 Soon the coffee business was handed over to the third generation in the form of Wirawan Tjahjadi, one of Mr. Djuwito's sons. Under Mr. Wirawan the business has experienced significant growth and widened its operations considerably. Coffee Bali has now entered the international markets through its special packaging designs. These are available in Duty Free Shops as well as prominent cafes and star-rated hotels throughout Indonesia.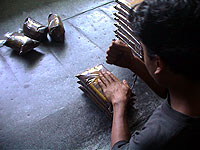 Marketing the business has become more of a challenge because of tougher competition and sophisticated promotional media. However, Bali Coffee has managed to remain competitive in the international coffee market. The rapid growth in Kopi Bali has been possible due to the quality of products as well as the huge number of individual customers, stalls, star-rated hotels and duty free shops who regard Kopi Bali as their first choice. The great success of the business is also thanks to the family's commitment to quality processing and improving their coffee flavours. This makes them deserved of their nickname 'The Legend'. What's more, their early coffee outlet BIAN EK, which has been re-named into BHINEKA JAYA, is still found on Jalan Gajah Mada, Denpasar.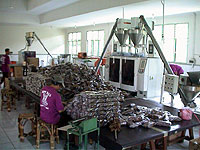 This experience and development has led Bali Coffee to develop their 'one stop coffee shopping' at Bali Coffee House. The house sells not only a variety of coffee from Bali, Java, Toraja , Mandailing and many other parts of Indonesia, but also from Columbia, Kenya, Italy and many other countries. The house also sells various kinds of coffee machines, roaster cups, and other coffee items. Finally, there is also a coffee class cafe.